In two weeks I'll be moving into my new apartment in NYC, and 4 weeks after that, I'll be kicking off my career in public accounting with a firm in Manhattan. After signing an agreement and writing out a check for my security deposit last week, I spent an absurd amount of time in excel building a comprehensive budget in annual, monthly, and weekly versions. Yes, this was mainly due to the fact that I am a big nerd, and found it to be really fun and somewhat therapeutic; however, creating a budget is also just a really simple and legitimate way to organize your finances, and learn to live within your means. After my experiences with my own budget, I decided to write this blog post to help you all to do the same.
Creating a budget/plan can be really helpful for a lot of different reasons. One reason is that a budget will help you to stretch your paychecks to best meet your own personal needs. Another big reason is that a budget can help you to create savings goals (ex: money to buy a new car), as well as track your spending. This last point is a big one -- by tracking your spending over time, you will be able to notice where all of your money is actually going and make any necessary adjustment, such as cutting down on the number of grande iced caramel lattes you purchase each week.
To help you all get started, I broke the budgeting process into 5 steps:
1. Estimate your actual income!
In order to create a budget that will be accurate and helpful, you first need to figure out about how much money you will have to spend over the given period. There are a couple of ways to do this, but the easiest would probably be to take a look at your pay stubs to figure out approximately how much money you take home each week, AFTER TAX.
When I created my budget, I started with my annual salary. I reduced the salary by my expected 401k contributions for the year (
see this post
for more information about 401k and IRA plans!), and then took out a percentage from the remainder for estimated annual taxes. This left me with the estimated after tax dollars that I will have to spend on all of my other expenses for the year.
2. Fixed Expenses
The next step is to figure out all of your fixed expenses, which are those periodic expenses that do not change very much from month to month, for example: rent, student loan payments, insurance, etc. Reduce the after tax income that you figured out in the first step by all of these foreseeable and fixed expenses, You will want to be as detailed as possible, including any and all expenses you can think of, to provide a more accurate picture of your finances.
3. Variable Expenses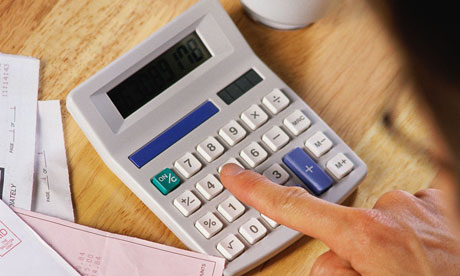 This step is very similar to step 2. I broke them up to emphasize the difference between those expenses that are very predictable and regular (fixed), and those that can vary and change from period to period (variable); however, the premise is the same. You will want to include any expenses that you can think of to ensure your budget will be accurate. For your variable expenses, you will often have to do a bit of estimating; however, this is not difficult. Take a look at your payment history for things like your phone, electric, and water bills to come up with a periodic estimate based off of your past history. When in doubt, do yourself a favor and lean towards the more conservative (higher) estimates.
To emphasize my point about being as detailed as possible, I will share that in my own budget, I went so far as to do a little bit of research to estimate the costs that I will be faced with when I move to NYC. I have lines in my budget for groceries, eating out, dry cleaning, an unlimited monthly metro pass, and transportation expenses to visit my boyfriend in DC. All of these estimates were based on actual data found online (ex: the line in my budget for groceries and eating out is based on data collected for single males around my age and living in NYC).
4. Prioritize your "wants"
Here is where you can do a little bit of goal setting. After reducing your after tax income by all of your fixed and variable expenses, you will see how much money is left over for everything else. It is at this point in your budget that you can set some savings goals or reserve some money in your budget for some "wants" such as an iPad Air, Beats by Dre headphones, and/or a brand new 15" Macbook Pro w/Retina display (in full disclosure, all three of these items are currently reserving some space in my budget).
With the money left over in my own budget, I put in some placeholders for my own wants and needs, but I also reserved some cash for incidentals that might crop up over the course of the year. You never know when you might need to buy an "emergency" round-trip plane ticket to Cancun!
5. Track Spending and Make Adjustments
After your budget is created, be sure to make the most of it by tracking your spending as time goes by. Identify any areas in which you are overspending, and either adjust your budget to make it more accurate, or work towards minimizing your expenses (ex: eat out less, drop the unlimited text plans, and stop paying $145/month for Equinox and join the local YMCA).
I hope that this post was helpful for you. If you're feeling a bit lost,
check out this post
for more information about how Mint.com can help your create a simple and interactive budget for free. As always, let me know your thoughts! Happy budgeting!